We are always ready to help you become a part of our community. Our office is open Monday-Thursday 9:00am to 2:00pm, and Friday from 9:00am to 12:00pm. Keep in mind that our staff is encouraged to attend daily mass, and will return your call as soon as possible.
Mailing address:
813 West Nine Mile Road
Highland Springs, VA 23075
Office phone: 804-737-8028
Emergency phone: 804-402-1221 (Call 24/7 if someone is dying or has died and you need a priest)
Email addresses:
Office: Saint John Catholic Church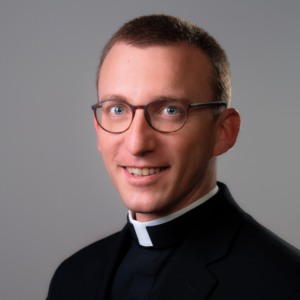 Very Rev. Brian W. Capuano, Pastor
Fr. Nicholas Redmond, Parochial Vicar
Rev.Mr. Ramon Rivera, Permanent Deacon
Paulita Matheny, Director of Religious Education/Pastoral Associate/ Hispanic Ministry Coordinator
Pauline Sorensen, Administrative Assistant
Katie Goodloe, Music Coordinator
Cheryl Rosser, Bookkeeper
Note that St. John shares clergy and some staff with St. Patrick in Church Hill in Richmond and St. Peter in downtown Richmond.